RENOMIA is consistently among the "Czech 100 Best"

13. December 2021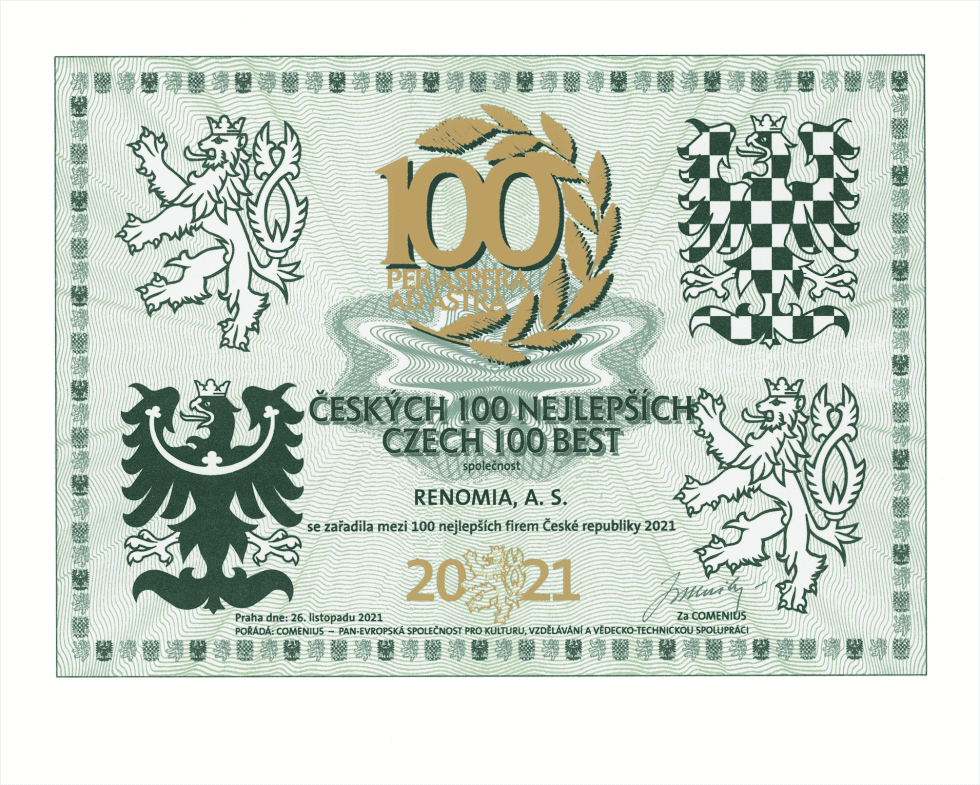 In 2021, RENOMIA was able to defend its prestigious position among the top twenty companies in the "Czech 100 Best" rankings. In the long run, RENOMIA is the only insurance broker who regularly places in this competition.
"We expected this year to be very challenging for many companies across various industries. We placed all the more emphasis on being a reliable partner for our clients and on the support and quality and breadth of our services to help them protect and further develop their business. We succeeded, and thanks to that, RENOMIA retains its firm position among the best Czech companies. I am thrilled about our achievement and thank everyone at RENOMIA GROUP, who deserve a great deal of credit for this success, " says Jiřina Nepalová, Director of RENOMIA.
The "Czech 100 Best" competition is announced by the Comenius civic association and only includes domestically registered companies with an annual turnover of over CZK 30 million who also pay taxes in the Czech Republic. The primary criterion is the true satisfaction of a company's clients and business partners. To ensure objectivity, it sends out 30,000 questionnaires with an average of 4,000 respondents.