The best people make the best team
Coordinated teams of professionals stand behind the stellar service our clients enjoy. They will help you become a respected industry expert, too. We offer a wide range of training and personal development options in the Czech Republic and abroad. And, as a family business, we area a friendly place to work.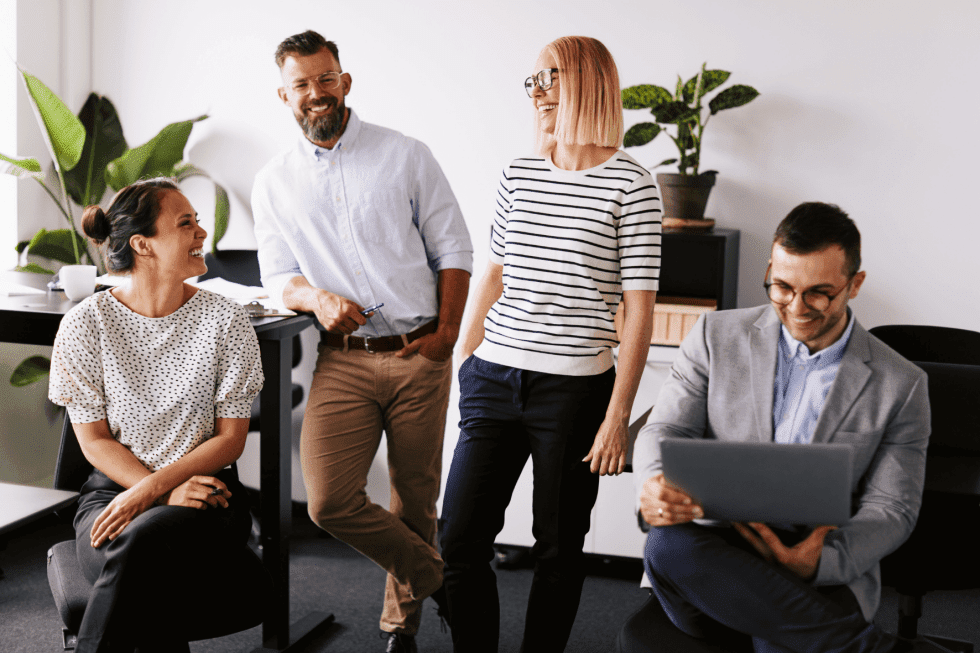 We are hiring
You can see all the positions we are currently looking to fill at our careers website.
The story of RENOMIA is a story of a great success built on an understanding the essence of service.
Professional consulting, expertise and a genuine interest in the client are what has helped become the largest insurance broker in Central and Eastern Europe with a global reach.
Our passion, creativity, integrity and hard work is the engine of our continued success and expansion in the Czech Republic and internationally. At the same time, already since 1993 - the year we started out, we have been a family business with a family ethos and firm values.
We regularly take top spots in industry polls, competitions and awards for the best insurance broker and the best employer.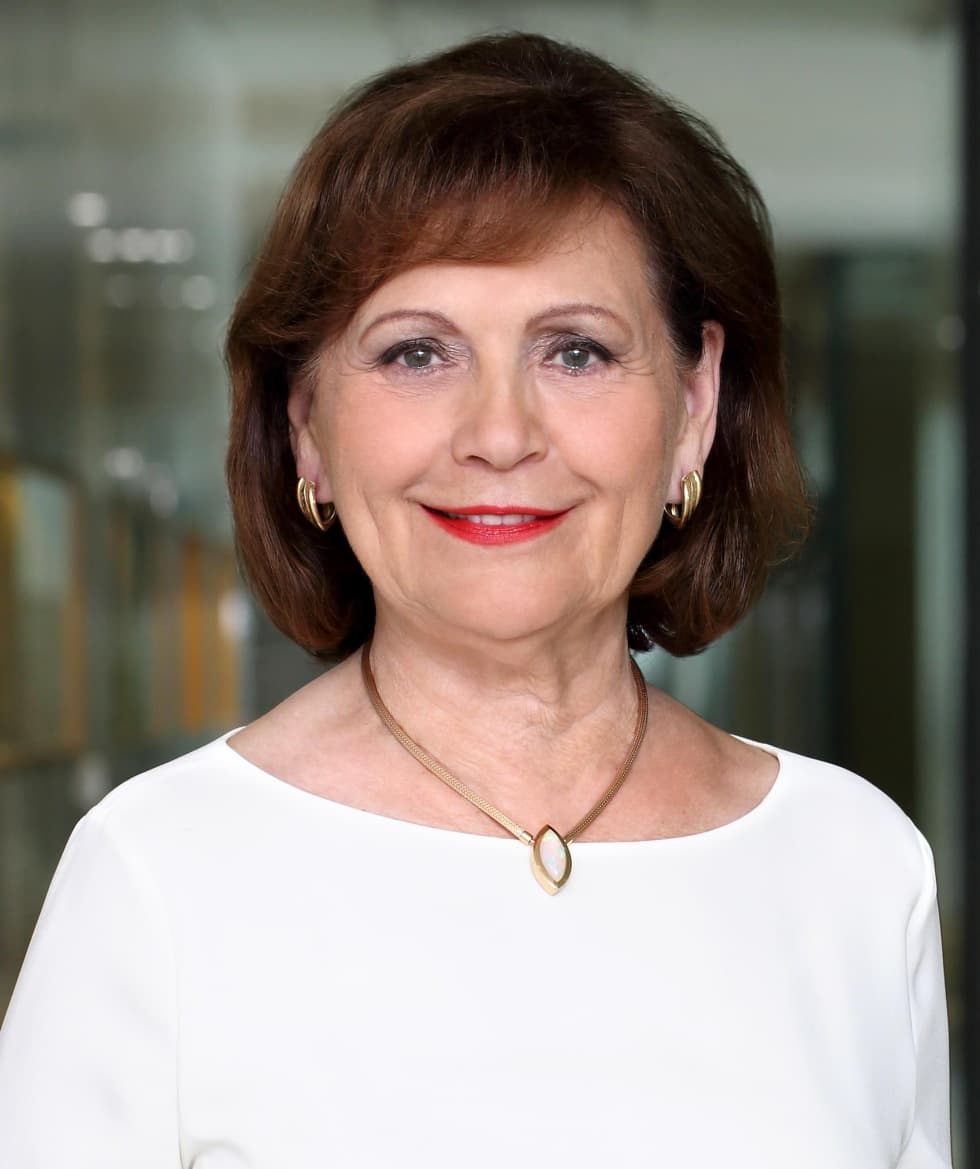 28%
of our co-workers have been with RENOMIA for more than 10 years
associates in twelve countries
spent volunteering per year
We chose our own values
The whole RENOMIA GROUP team is behind our five key values: good relationships, service, development, passion and reliability. They drive everything we do every day. Read the RENOMIA story to learn more about our values and visions.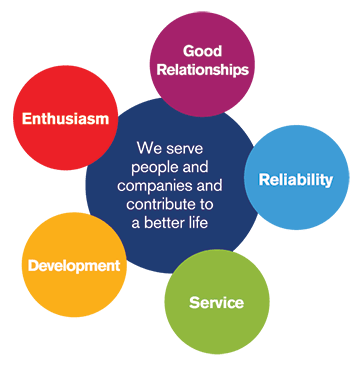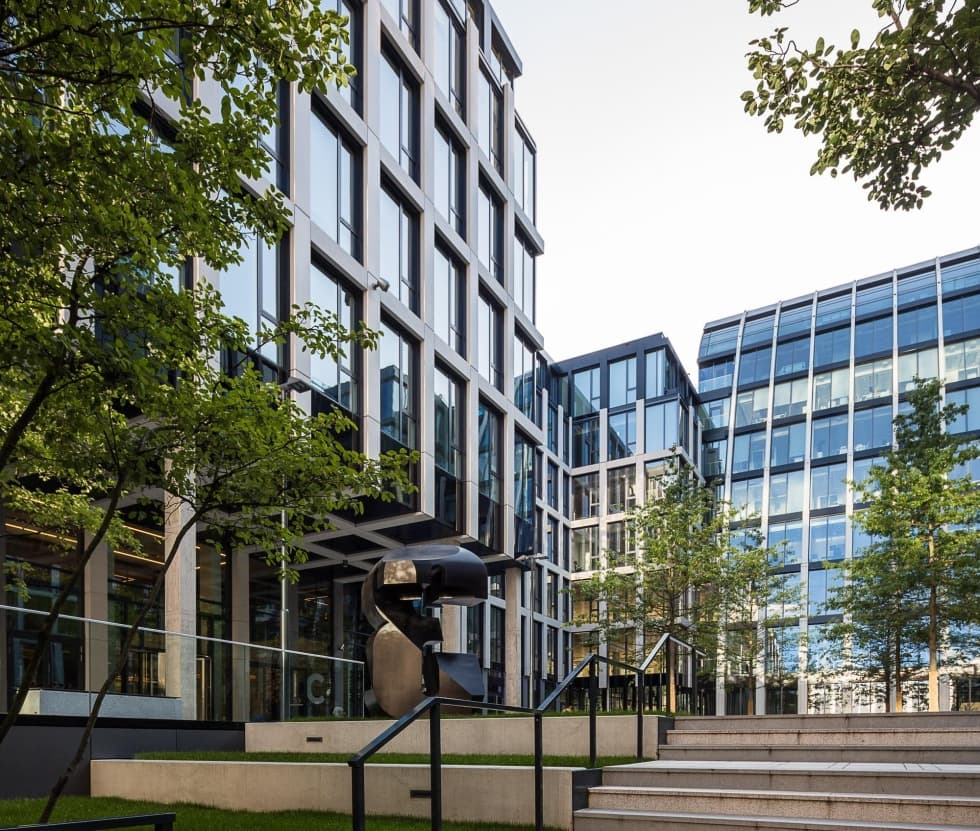 The best address
All our branches can be easily reached. In addition to a prominent address, they offer a modern workplace environment and services that help you give your best to our clients.
You will find us either in ultra modern office complexes or beautiful historical buildings in city centres..
Find your nearest branch in the Contacts section.
We are experts and innovators
Expertise and professional development of our people is of paramount importance to us. We follow the latest trends and engage leading experts and trainers from all over the world to come and teach us. We turn to the world's best brokers for inspiration and we share our experience. Our specialists hold over 190 courses and webinars a year.
Our success springs also from innovation. Through our own Innovation Hub, we implement innovation in practice.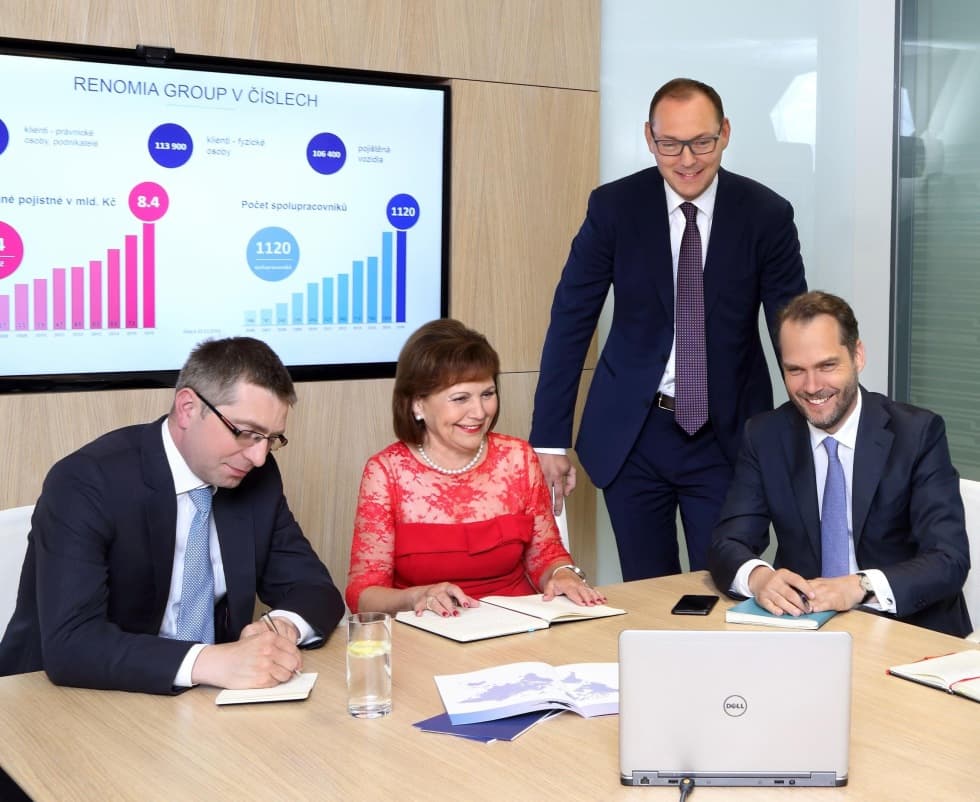 Client Service
A good broker and consultant must have a deep understanding of the client's needs. Our Client Services department aspires to give the best service tailored to the unique needs of every client, with the goal of maximum client satisfaction.
Sales
RENOMIA has been growing at a double-digit rate for several years. Much of the credit goes to our sales team - the people who know how to build relationships with clients, delivers the best terms and conditions and has killer presentation skills. Are you good at networking? Do you make a good impression and have good business skills? Join our sales team and we will make sure that your success is rewarded.
Claims Settlement
Our Claims Settlement department handles common as well as very complex cases - over 65,000 a year and counting. We are giving you a chance to become a claims settlement specialist and we offer a long-term professional development with our comprehensive professional education system.
Risk Management
RENOMIA's success in risk control and generating savings in the range of millions for our clients is the credit to the knowledge and expertise of our risk managers. Our Risk Management department creates significant value for our clients. We have opportunities especially for industrial security and environmental management specialists.
Back Office
Professionalism and best-in-class client services are the engine of our success. Our Back Office supports brokers from the inside. An ideal candidate for our Back Office is a reliable, diligent and responsible team player and a good communicator.
Global Services
Since its inception, RENOMIA has been actively building up its international relations and expanding abroad. We are now proud to offer our services anywhere in the world. If you are a consummate professional, like to learn, are comfortable in an international environment and fluent in English and other languages, an interesting career opportunity awaits you in our Global Services department.
We value our co-workers
Holiday allowance: If you use up your four weeks of regular holiday allowance, we will give you five extra days.
Sick days: Not well? You can take up to three days off to get better.
Home office: Think your work can be just as effectively done from home?
Professional education: You want to grow professionally - and we want to help you. We offer a broad range of internal and external course in the Czech Republic and abroad.
Meal cards: We give a credit of CZK 90 per day for you to use as you need.
Volunteer day: We help where help is really needed.
Trips and events: Into active relaxation? There are many trips and other activities to choose from.
And many more benefits - just ask!
We win awards
We are Insurance Broker of the Year 2016 - already for the third consecutive year. Our Founder and Director Jiřina Nepalová has been recognized Insurance Personality of the Year for her extraordinary contribution to the Czech insurance industry.
We regularly take the top spots in various best employer or workplace competitions. In 2016 we ranked in the TOP 10 Employers in the Czech Republic and we were voted Progressive Employer of the Prague Region.