RENOMIA expands its service in Slovakia and enters mortgage and consumer finance markets
Bratislava, 26 March 2019 - RENOMIA, a leading insurance broker in Central and Eastern Europe, buys HypoHouse in Slovakia. With the acquisition of this specialized mortgage company, RENOMIA will expand its service proposition in Slovakia to include mortgage and consumer loans. The transaction fits into the overall M&A strategy of RENOMIA GROUP, which recently acquired
a network of insurance and financial specialists in the Czech Republic that serves primarily individual customers.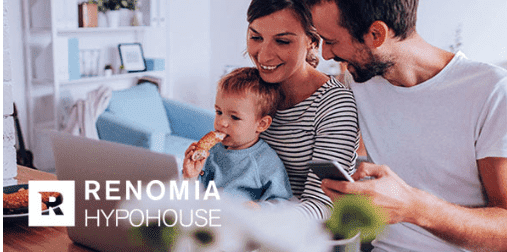 "With the acquisition of HypoHouse, our team welcomes experienced mortgage specialists and client services for mortgage and consumer home loans. I believe that our clients will appreciate the new services. New products will be integrated by our specialists at RENOMIA or RENOMIA BENEFIT as well as by members of the RENOMIA NETWORK network in Slovakia," explains Martin Michal, Director of RENOMIA Slovakia.
The HypoHouse team remains without changes and will continue to serve clients under the new RENOMIA HYPOHOUSE brand.
"We are pleased to be able to connect with one of the leading players in the Central European market for corporate insurance and employee benefit programmes for the clients of RENOMIA. We see synergies in our know-how and experience, and we believe that expanding the product range will benefit RENOMIA clients in Slovakia," said Jana Šlachtičová Lauková and Zuzana Lauková, partners at HypoHouse.
RENOMIA has had a presence in Slovakia since 2001 and currently has offices in four cities - Bratislava, Nitra, Zvolen and Košice.
Contact for the media
PhDr. Jakub SALÁT, Senior Communication & PR Manager, 420 724 012 685, jakub.salat@renomia.cz
RENOMIA GROUP
is a market-leading international company founded in 1993 in the Czech Republic, which offers an end-to-end service in the area of insurance, risk management and consulting for businesses and individuals. In 2019 the group reported premiums under management of over CZK 10 billion and has more than 1,500 brokers in its network. RENOMIA clients enjoy premium service all over the world through a network of own-brand branches in seven countries, partner networks and long-term cooperation with the world's leading brokerage houses.
https://www.renomia.com