Henrich Ihnát has been the new country manager of RENOMIA in Slovakia since April.

9. May 2023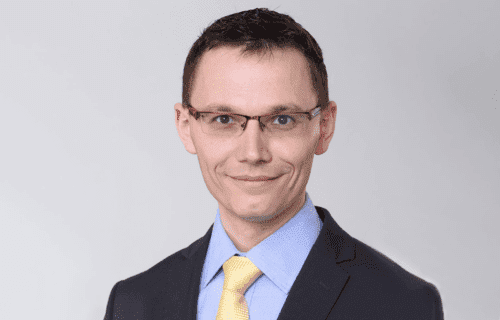 Henrich has been part of the RENOMIA family since 2004, when he was involved in the opening of the RENOMIA office in Košice. Over almost 20 years of cooperation he has built a great team in Košice and acquired many interesting clients, who operate not only in Slovakia but also abroad.
He has earned a position as a respected leader and consultant thanks to his expertise in the field of industrial and corporate risk insurance. He has implemented insurance programs for a number of leading companies in the healthcare, construction, energy, engineering and food sectors. His career is an example of the opportunities RENOMIA offers for professional growth.
We highly value Henrich not only for his professionalism and management skills, but in particular for his human qualities – commitment, friendliness, teamwork and a fair play approach, which are fully in line with the values and mission of RENOMIA. We believe that he will bring these qualities to the management of RENOMIA in Slovakia, and will succeed in fulfilling our vision of becoming the Slovak market leader in providing quality and comprehensive services to corporate clients as well as citizens. RENOMIA is successfully implementing a similar vision in 11 other countries of Central and Eastern Europe with the active support of Gallagher, our minority shareholder and the fourth largest insurance broker in the world.