Cyber risk insurance
Protect your data, business and reputation with RENOMIA cyber risk insurance - put yourself in the hands of professionals!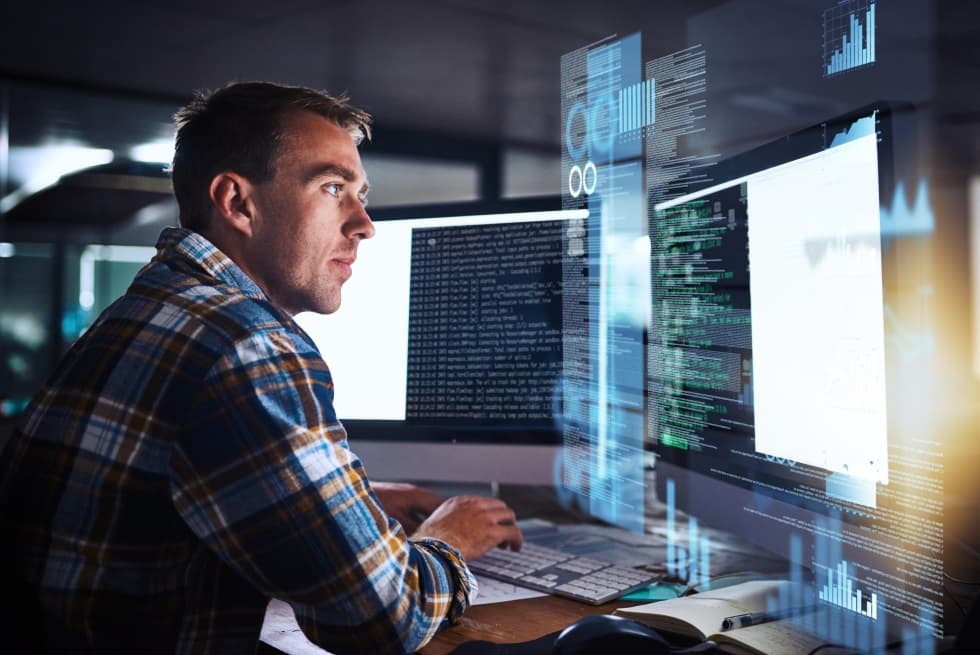 Cyber-​related risks concern mainly businesses which collect and process large volumes of data with information about their clients. These include, in particular, e-​shops, online betting offices, IT companies, media companies, utility suppliers (telecommunications, electricity, water, heat, gas, etc.), financial institutions and hospitals.
Most common cyber risks - a threat for businesses:
loss or leak of information from a computer or mobile phone

limiting or preventing access to corporate information systems

unauthorized interference with, or interruption of, web services

risks associated with data loss when using cloud tools
Cyber risks may lead to:
loss of data of clients, partners, or employees

loss of profits

damage to the reputation and loss of customer confidence
Cyber liability insurance offers a solution to the risks of loss of third-​party data.
Cyber risk insurance protects your business against:
loss or theft of personal information from an information system or a computer of the insured company, by accident or negligence

targeted infiltration of the information system by third parties or employees of the insured company in order to gain access to data and cause damage
The insurance is a combination of property insurance (indemnification for damages caused to the insured) and liability insurance for damage (damages to third parties for which the insured is legally responsible).
The insurance covers:
damages and costs of legal representation of the Insured in respect of its liability to third parties for violation of personal data protection or sensitive corporate data and information

third party damages as a result of a loss of web or network services, and a leak of personal data and information and the associated liability of the insured

third party damages in connection with the leak of their personal data and the associated liability of the insured

costs of the insured to identify the leak of personal data and information, securing the normal operation of the information system, and implementing measures to remedy the deficiencies that caused the leak

the insured's costs of disclosure of personal data leaks, data and information to the public and supervisors, and communication with affected clientsto protect the company's reputation

costs of the insured associated with meetings with the supervisory authorities and the fines imposed by them
Add-​on insurances:
online extortion (ransomware)

network service disruption
The insurance does not cover loss of the insured's own data.
71% of all incidents of security breach and data loss involved small and medium-​sized companies up to 100 employees
96% of all attacks were very simple to implement
in 97% of all cases, data loss could be avoided by adhering to basic security rules and updating security systems

232 computers are hit by malware every minute
We will call you back
Our specialists will gladly give you a quote for a solution tailored to your unique circumstances
Contact us