RENOMIA takes part in Teribear Run in Prague for the fourth time and again breaks the two-​thousand-​kilometre mark
Saturday 15 September saw the culmination of the 10-​day charity marathon event Teribear Moves Prague. At Vítkov park i Prague, participants of the event ran and walked over 320,812km a contributed 9.6 million crowns to the Tereza Maxova Foundation. The money will go mainly towards programmes to help abused children, pregnant mothers at risk or on families in need. RENOMIA has been partner of the Foundation and Charity Run since its first edition four years ago.
For each kilometer walked or ran, the event sponsors donated CZK 30 to the Tereza Maxová Foundation. And RENOMIA could not miss it! Almost 80 co-​workers descended on Vítkov to help a good cause and they clocked up a respectable 2,070km. RENOMIA placed 23r in the total ranking of dozens of teams, with the ninth place among the companies!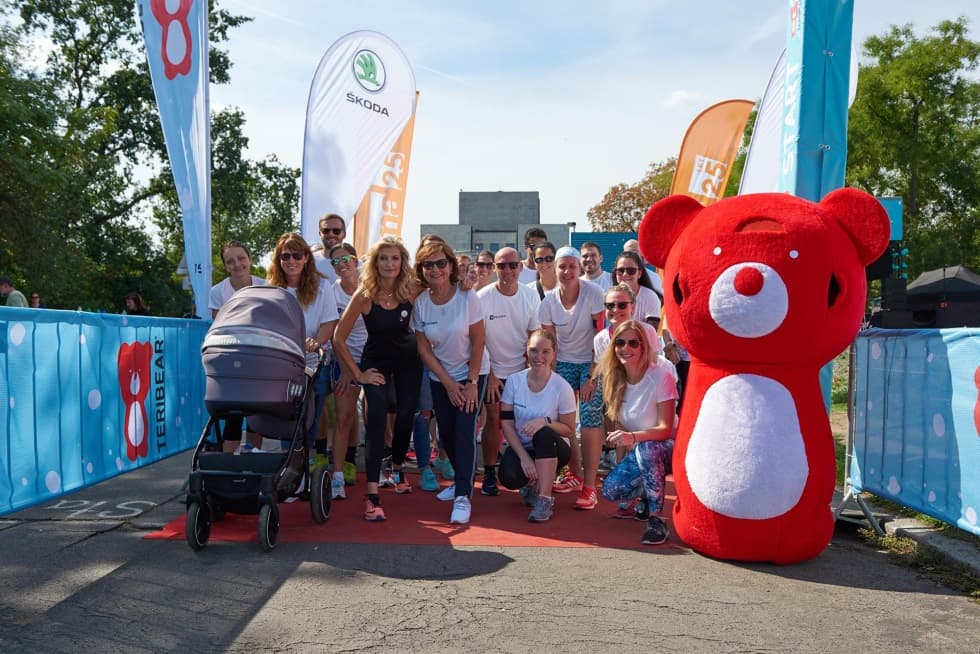 The charity run also attracted many of the family members of our co-​workers – they came in droves to run and walk during the whole weekend. The record in RENOMIA colours is credited to Alena Foltýnová (235.5km) and Jiří Šťastný (55.5km), both from the Prague office of RENOMIA.
"I would like to thank everyone with all my heart for finding the time and the desire to help. There was an incredible atmosphere of solidarity in Vítkov for ten days and I appreciate every step that professional runners, children and their grandparents have done on the circuit. It was not a speed, but a desire to help, and the positive energy flowed on the Teribear circuit throughout the event," said the Foundation Patron Tereza Maxová during
Saturday's announcement of the results.
RENOMIA also celebrates 25th birthday this year, and Jiřina Nepalová, Director of the company, presented a cheque for CZK 500,000 to Tereza Maxová, the patron of the charity event Teribear Moves Prague.
TOP10 for Team RENOMIA:
Alena Foltýnová 235.5km
Kateřina Langerová 202.5km
Kamila Otipková 120km
Tereza Maňáková 100.5km
Vojtěch Foltýn 75km
Lenka Puchalová 70.5km
Kryštof Foltýn 57km
Jiří Šťastný 55.5km
Jakub Fišer 52.5km
Šárka Frátriková 52.5km
See the full results of the Team RENOMIA here.