RENOMIA shines as main partner at the Forbes Women's Summit 2023

7. June 2023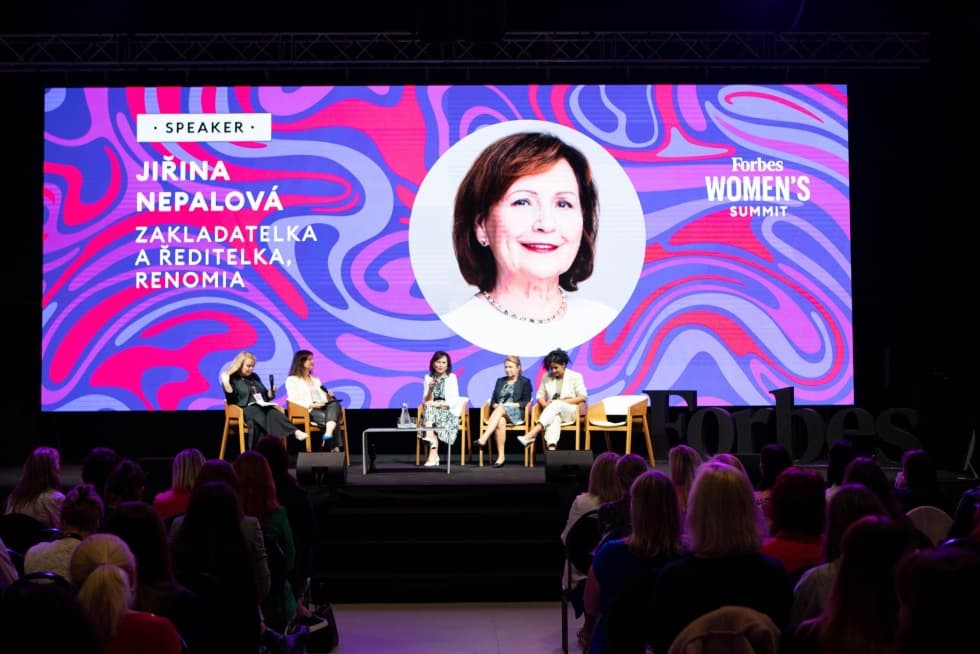 RENOMIA, a leading player in the insurance industry, took center stage as the main partner at the highly acclaimed Forbes Women's Summit 2023. The event, known for its powerful networking opportunities, brought together influential women from Forbes' esteemed "Most Influential Women in the Czech Republic" list and emerging talents from across various sectors.
Jiřina Nepalová, Director of RENOMIA, was at the summit as a prominent speaker, further solidifying her position as a fixture in the prestigious Forbes ranking. Joining forces with Vice-Governor of Czech National Bank Eva Zamrazilová and startup entrepreneur Karin Fuentesová, she participated in a fascinating panel discussion.
Together, they delved into a range of thought-provoking topics, including the courage to pursue dreams at any age, the significance of self-listening and staying true to one's convictions, irrespective of external opinions. The panel also shed light on the growing importance of digitization in areas such as insurance, banking, and accounting.
This year's Forbes Women's Summit, organized by the Czech edition of Forbes, left an indelible mark as the largest event of its kind. RENOMIA's role as the main partner speaks volumes about its commitment to supporting initiatives that unite inspiring personalities from the realms of business, culture, and the public sphere.
RENOMIA's involvement as the main partner not only highlights its position as a key player in the industry but also underscores its dedication to empowering talent and fostering a better quality of life. Since its inception in 1993, RENOMIA has been driven by a mission to serve individuals and companies, consistently contributing to their success and overall well-being.
The Forbes Women's Summit 2023 served as an ideal platform for RENOMIA to showcase its values and commitment to the development of a thriving business community. By aligning itself with events that bring together exceptional individuals, RENOMIA continues to make a significant impact and shape the future of the industry.
As RENOMIA takes pride in its partnership with the Forbes Women's Summit, it demonstrates its support for the empowerment of women and the advancement of diverse talents across various sectors. RENOMIA's dedication to serving people and companies is underscored by its role as the main partner at this exceptional event.
Photos by Věra Křeháčková