RENOMIA scores in Insurance Broker of the Year 2017 as the only broker to place in the TOP3 every year since the competition was started in 2011
RENOMIA, a leading insurance and risk management consulting firm in Central and Eastern Europe came second in the competition Insurance Broker of the Year 2017. RENOMIA is the only Czech brokerage house to have been consistently placing in the top three since 2011, having taken the ultimate accolades three times.
"Our excellent result this year continues the series of our successes in this competition. I value our achievement as our qualities have been recognized by insurance professionals. Of course, we would not be as successful as we are without our advisory-​based approach and always championing our clients' interests," comments Jiřina Nepalová, Director RENOMIA.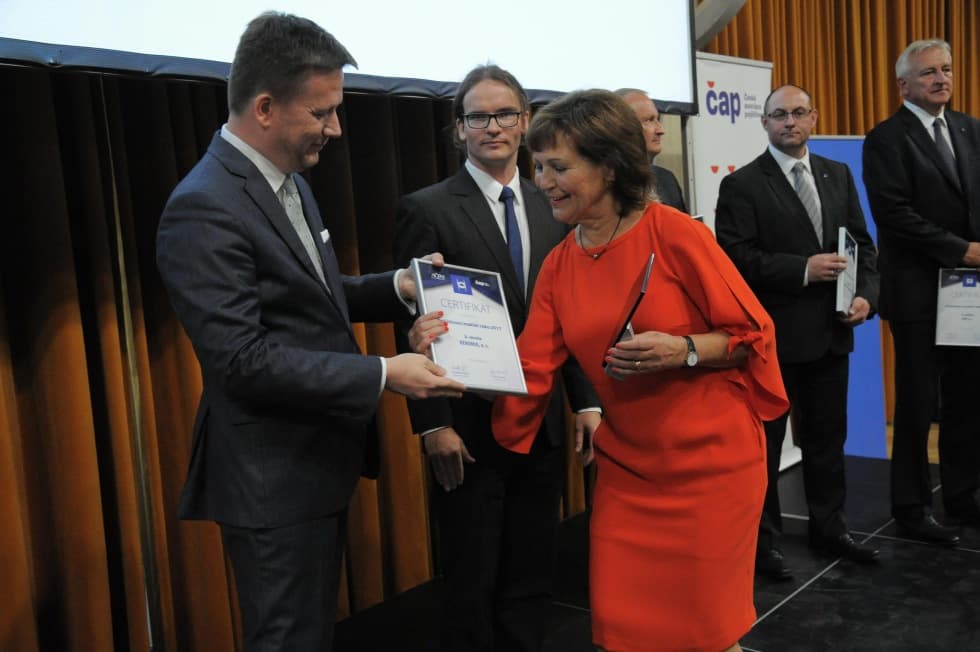 This year, the title of Insurance Broker of the Year has been awarded for the seventh time. The poll is announced as part of the Insurer of the Year Awards. The competition is organized jointly by the Association of Czech Insurance Brokers (AČPM) and the Czech Association of Insurance Companies (ČAP), and the awards ceremony was held at a gala in the Czech National Bank's conference centre. The patronage of the whole competition was awarded by Jiří Rusnok, governor of the Czech National Bank, which is the oversight body for the insurance market.
"RENOMIA is a valued partner of local and international business clients for risk management and insurance. We service our clients all over the world; we constantly improve and grow. Our success is built on our values and the atmosphere of a family business, as well as the high professional specialisation of our people who have a deep understanding of our clients' business," adds Jiřina Nepalová.
The evaluation criteria included quality of the materials supplied to the insurance company, the level of communication between the broker and the insurance company, and especially between the client and the broker, the insurance management expertise and the professional knowledge of the brokers, including the development of new products.
Learn more about the competition on its website: www.pojistovnaroku.cz.