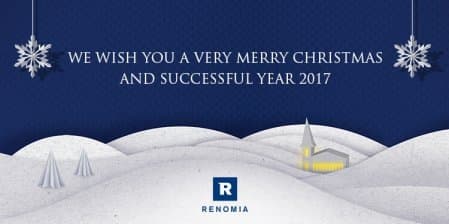 RENOMIA wishes you a very Merry Christmas!
Christmas is a time of joy, fulfilled wishes, lots of presents and unforgettable moments. We hope that you truly enjoy the holidays this year.
We want to thank you for your confidence and to wish you and your loved ones not only a beautiful Christmas but a happy and successful 2017 as well.